transmit a sensation.
extract
Classification and systematic odor and fragrance.
Olfactory education & culture.
Olfactory animations, conferences and exhibitions.
Professional training in the sensory and olfaction fields.
Master class and perfumer student training.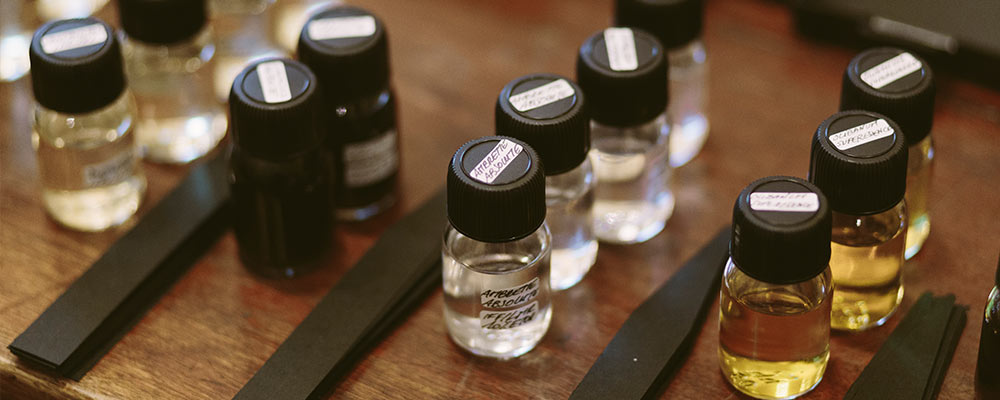 Aware of the importance of smells and fragrances in our environment, we are committed to the development of an olfactory education to all audiences and this from the youngest age at the local, national and international.
In different forms, lectures, events, exhibitions, etc … our olfactory actions invite the smallest noses like those of the general public to the contemplation of the mysterious world of smells and the revelation of the secrets of perfumes.
Thanks to these different pedagogic and playful approaches, we offer without any distinction an olfactory awakening to develop, educate and stimulate the sensorialities and the essential functions of the olfaction.
We teach our body and core business to students, with the aim of transmitting to future generations knowledge and skills based on a methodology of creation and our own "systematic odor"©, also called "chromatic code" "©.
These professional trainings are adapted, in each discipline, to the internal schools and higher education of the profession, as well as other grandes écoles, such as business schools, schools of art and design, fashion schools, schools of gastronomy …
They also take place in companies to enable participants to enrich their olfactory culture and apply it in their respective field of work.
During individual training, we accompany our students, aspiring perfumers, to develop faculties in olfaction and take a dip in the vast field of smells and perfumes.